From Italy to Your Tables
Il Uno Artisan Pizza
We seek to revolutionise the foodservice industry by offering a turn-key solution for the highest quality, most authentic Italian pizza on the market, combined with end-to-end equipment, service and marketing to turn your pizzaiolo dreams into a reality.
The Ultimate Pizza Solution to Drive Sales
WE GIVE OUR CUSTOMERS MORE THAN DELICIOUS PIZZA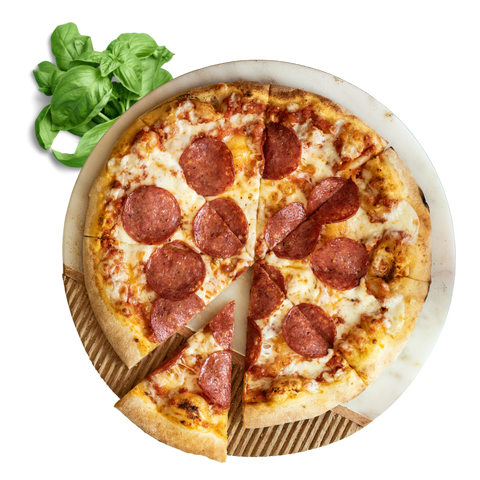 Gourmet Artisan Products
Handmade in Italy, nothing beats the artisan authenticity of our products. We can guarantee consistency and quality every time - even your 5-year-old nephew can be a master Pizzaiolo with our bases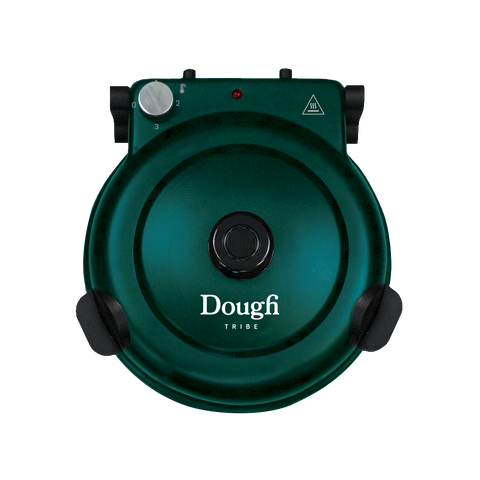 Premium Quality Chef Tools
We equip customers with a FREE* Pizzeria Pro Stone Base Pizza Oven. Our custom-designed oven cooks our pizzas in 4 mins or under, allowing quick and easy service for any business. *Subject to T&Cs.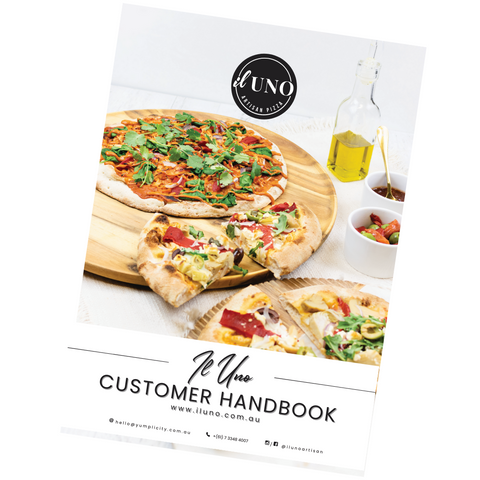 Operations & Financial Support
We provide customers with free operations support to launch their pizza menu AND a range of financial packages to aid retention and growth. From pizza recipes and training resources to volume discounts we ensure customers can hit the ground running.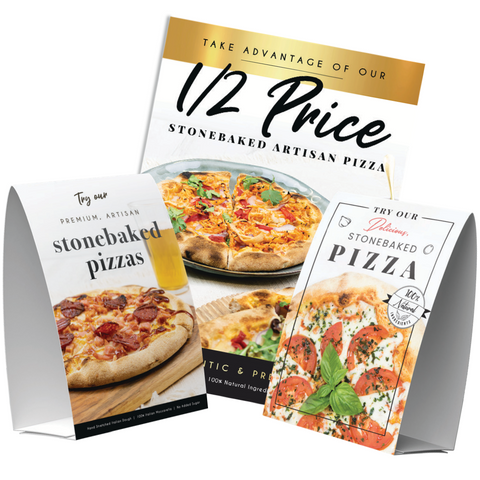 Marketing & Sales Support
We offer custom packaging solutions AND a library of FREE marketing tools and to help drive pizza sales.From eye-catching menu designs to engaging pizza box designs, we help effectively merchandise and grow awareness of customers' pizza offering.
Why You'll Love Our Pizza Bases

Crafted in Italy by a Pizzaiolo who has more love for pizza than your Nonna. We deliver customers an authentic taste experience, without the travel.

Our dough features a combination of premium Italian flours that contains less gluten than regular flours, offering superb taste and easy digestion.
We give our dough the perfect amount of time it needs to leaven; achieving a light airy base and in the case of our Neopolitan bases, fluffy crusts.

Our dough is delicately hand-stretched to ensure each pizza base has its own unique appearance in shape, dough bubbles and char. No two bases are alike.

Our pizza bases are partially baked in traditional wood-fired stone pizza ovens, enhancing the aroma and flavour with a subtle hint of smoke.
Simply Plug & Bake
EARN UP TO 70% GP & BEYOND IN 3 EASY STEPS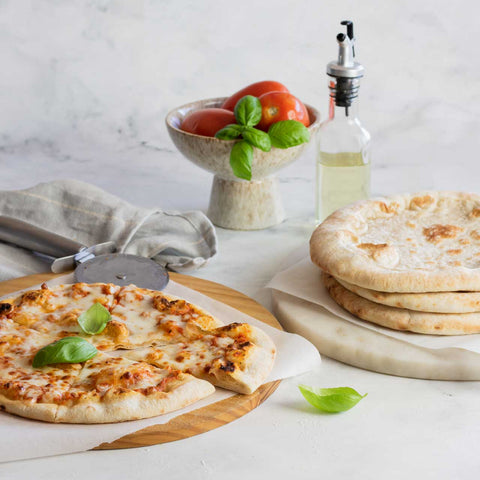 1. SELECT
Choose Your Base
Pick your hand-stretched plain or Margherita Artisan Pizza Base from our range of sizes and crusts.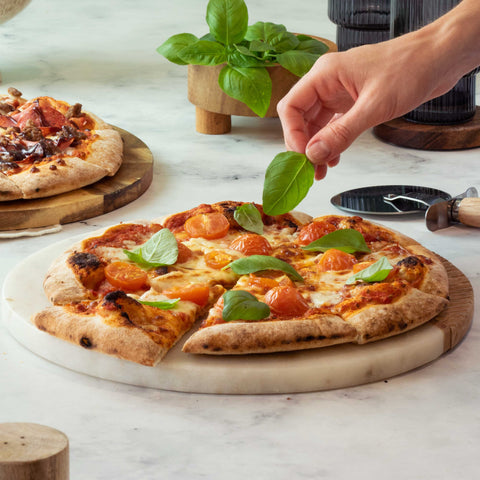 2. PREP
Add Your Toppings
Keep it simple or get creative with signature dishes and sell pizza for breakfast, lunch, dinner or dessert!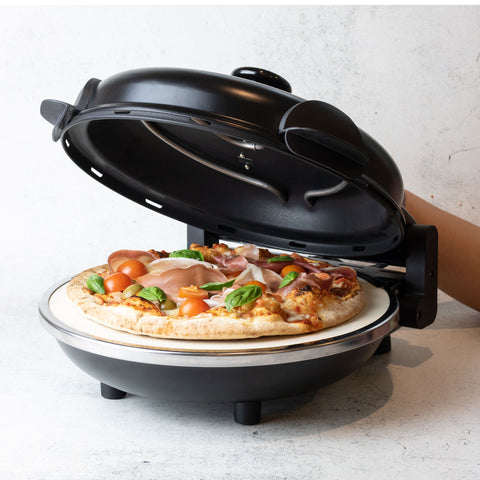 3. COOK
Serve Gourmet Pizza
Cook pizza in under 4 minutes with our FREE Stone Base Oven, or use our custom settings for commercial ovens.
Why Il Uno
We believe that everyone should enjoy authentic Italian pizza without the need to travel far and wide. So we ventured around Italy's most famous culinary regions to track down the best traditional recipe, fresh ingredients and Neapolitan techniques on offer.
Alas, combining the best Italy had to offer, we developed the perfect Italian stone baked pizza base that's now enjoyed across Australia and New Zealand. To honour our journey in discovering the recipe you see and love today, came the birth of our brand Il Uno. Italian for "The One".
We have delivered premium artisan pizza bases
for over 10,000 food service professionals across Australia and New Zealand.





Our tomato sauce is made up of pure San Marzano tomato polpa, with a combination of our finest herbs and spices. The fresh flavour is achieved by excluding sugar and preservatives.
Creamy Italian Mozzarella
Our stringy Italian Mozzarella melts to perfection. With our continuous investment into product development, we can ensure even spread to deliver the ultimate cheese pull.

Reduce labour time with our Margherita bases - all you have do it add toppings and cook to serve the most authentic Italian Pizza your customers will love. Even your 5 year old nephew can be a master Pizzaiolo with our bases.

When grated cheese is in the picture there's no avoiding waste... except with our Margherita. Say goodbye to scattered cheese all over your work benches that ends up in the bin. PLUS miss out on 40% cheese & tomato price increases.

Customers are willing to pay more for premium food experiences. You just have to taste our pizza to understand why. Let's face it, who wouldn't want to be transported to Italy with every bite?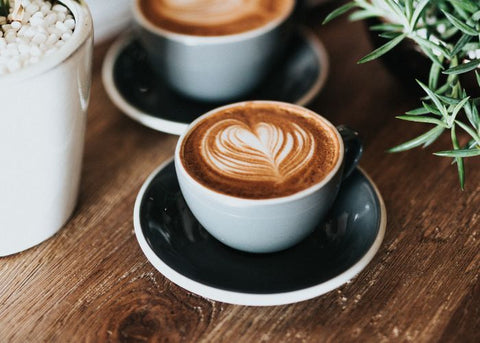 Cafes & Restaurants
Adding pizzas to your menu couldn't be more simple. Between our free operational guides, marketing tools and financial support (such as a FREE oven!*) we've got you sorted.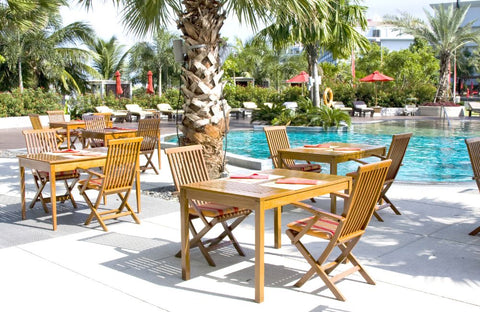 Hotels & Resorts
From pool-side menus to 24 hour in-room dining, capitalise on our ultimate pizza solution across your venue. Your guests will thank you for serving up the best Italian pizza.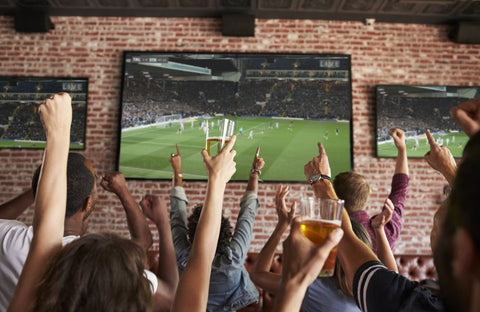 Bars & Pubs
Fact: Every drink pairs perfectly with pizza. An easy addition to your menu that will boost sales. Host Pizza events with our free marketing support for whether for a Footie Final or a Boozy Pizza Brunch.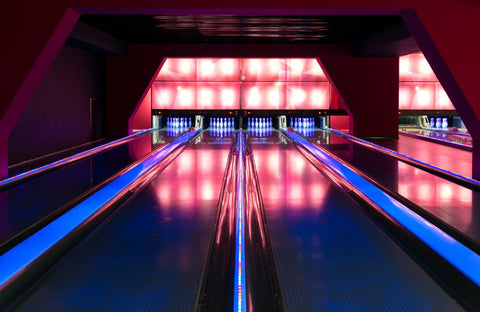 Entertainment
From bowling alleys to arcades our pizzas are a go to sharing menu item that everyone can agree on! Easy to enjoy whilst playing or during breaks.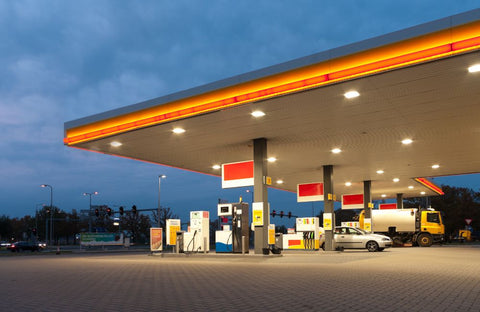 Petrol & Convenience
Create an extra revenue stream with our pizzas. You can even take advantage of our 'Pizza Station' offering designed to make your servo a destination.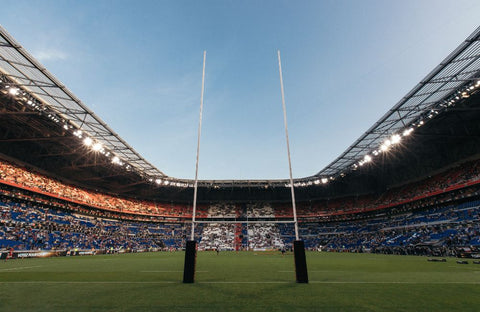 Sports Venues & Stadiums
Score points with your customers with quality pizza, guaranteed to please the masses. Pump out volume quickly before, after or even during events.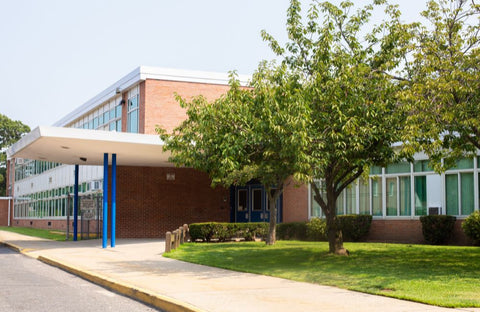 Education
Take advantage of our 'My Little Pizza' offering; designed to engage younger crowds and feed hungry mouths, quickly. We even provide FREE lunch bags for our 6" Cheese & Tomato Foccacias!*
Institutions & Healthcare
From hospitals and care homes to corporate canteens pizza is the perfect menu item. Cook to order or serve out of your hotbox and sell whole or by the slice.











MARIE-LYNN
Cafe Owner, NSW
Yumplicity's Il Uno Pizzas have transformed my small cafe sales - my customer love them! I was hit hard with covid and lost half my team but serving these delicious pizzas couldn't be easier - even my teenage son can cook them to perfection.
RAJ KUMAR
Restaurant Owner, VIC
I found Il Uno at the Fine Food Show in Melbourne and can't believe they come as frozen pizza bases after I tried a hot sample. Great product to have!
BARBARA W.
Bar Manager, QLD
These are fantastic and have been a popular addition to our bar menu.
Il Uno Customer Offering
FREE* Pizzeria Stone Base Oven
Our Stone Base Pizza Oven allows foodservice customers to transform any kitchen space into a world-class pizzeria.
Portable, electric plug-in and expertly custom designed to deliver crispy stone-baked pizza every time.
With top and bottom heating elements, your venue can serve pizzas cooked to perfection within a few minutes!
Want one for personal use?
Pizzeria Pro Oven Features

Heats to 400°C in 7 Minutes

Stone Base For Crispy Pizza

Compact Size & Non-Slip Feet

Cooks Pizzas in 4 Mins & Under
Energy Efficient Low Power Use

12M Warranty & Tech Support
Financial Support Available
Interested in implementing our Ultimate Pizza Solution in your kitchen, but unsure how to get started? We offer a variety of packages to support you financially, as well as exclusive discounts and promotional material to kick-start your sales!
Our Commercial Oven Partners
BRINGING YOU PROFESSIONAL GRADE OVENS FOR YOUR KITCHEN







Custom Packaging
We provide a library of pizza box designs for you to take advantage of with the option to add your own company logos.
We also offer fully custom design services that allow you to create unique designs to meet your brand needs.
Why You Need Attractive Packaging?
Eye-catching designs will capture consumers' attention; encouraging more conversions and impulse purchases.
Existing customers are likelier to engage with the business, increasing brand loyalty and repeat purchases.
Well-designed packaging increases customer confidence and trust. Quality packaging implies a quality offering.
Eye-catching visuals encourage customers to snap and share content on social media, increasing awareness.
Where can I find nutritional information?
Are your pizza bases Gluten Free?
Unfortunately, none of our bases are currently gluten-free. We do have a Gluten Free Plain Base in the works, if you're interested please contact our team.
Are your pizza bases Vegan and Vegetarian?
Our range of Plain Pizza Bases contain no animal and dairy products, therefore is vegetarian and vegan friendly. Due to the factory of production, it is mindful to note that they may contain traces of fish and soy.

Our Margherita Pizza Bases are vegetarian, containing no meat products. Due to the place of production, it is mindful to note that they may also contain traces of fish and soy.
Can I cook your pizzas from frozen?
We do not recommend cooking your Il Uno Artisan pizza bases from frozen. The cheese will not have adequate time to melt and may cause burning of both the cheese and base.

For best results, thaw/defrost the frozen pizza base for 30 minutes prior to cooking.
How many pizzas bases are in a carton?
This will differ among each product. You can find carton configuration information by viewing the 'Specifications' section on each product listing. You can browse all products here.
What is the shelf life of your pizza bases?
The frozen shelf life of our pizza bases (stored at -18°C) are as follows:
Plain Pizza Base = 12 months
Margherita Pizza Base = 18 months
The chilled shelf life is 3 days (72 hours). Once it is defrosted, do not refreeze.
My oven is faulty, what do I do?
If you find that your Il Uno Express Oven is faulty, request a new oven using this Oven Request Form
*Free pizza oven is available to eligible Il Uno Artisan customers. Get in touch to find out more. **Free lunch bags are subject to terms & conditions.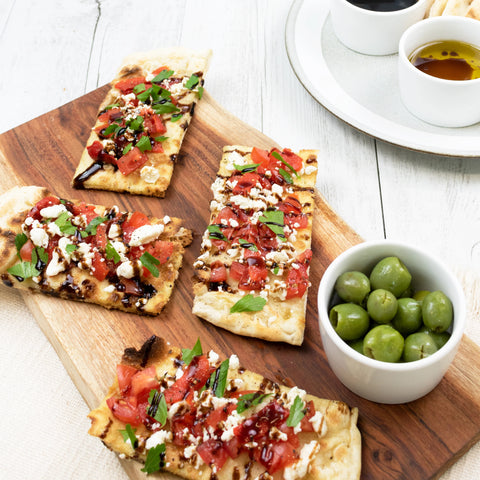 With these 4 easy pizza recipes using our versatile plain bases, you...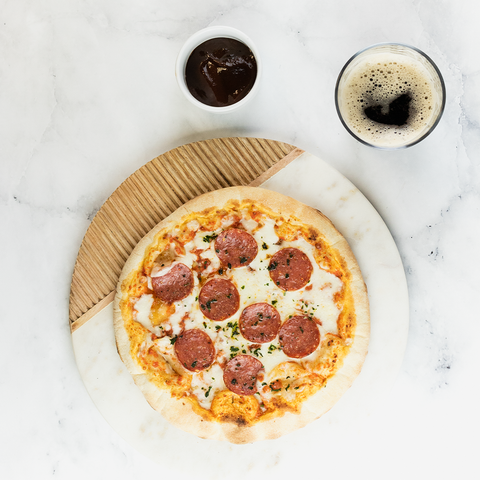 For the best pizza and beer pairings, we've put together a full list of our favourite pizza and beer combinations, from Margherita and Pale Ale to Pepperoni and Brown Ale, you can't go wrong with these beer and pizza pairings.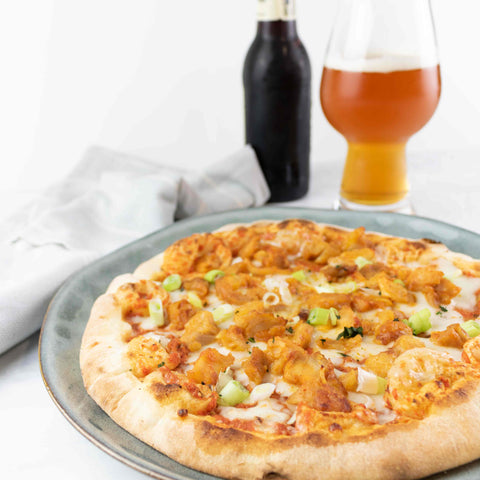 One of the best ways to increase sales, profits and customer satisfaction in your foodservice venue or restaurant is by introducing combo deals or "combination deals". You can easily maximise your profits by increasing your customer's overall total order value. Here's how...