Spread Mindful Moments "Just Because"
Little Bakes Biscuits
Our delectable Sincerely Speculoos biscuits are expertly crafted with a traditional Belgian recipe that perfectly compliments coffee and tea.
Enveloped in 72 different mindful messages, these biscuits are designed to make your customer's day with a bite-sized dose of positivity. Caramelised to perfection with an irresistible crunch and sweet cinnamon flavour... your customers won't be able to stop at just one!
One Biscuit, Multiple Drivers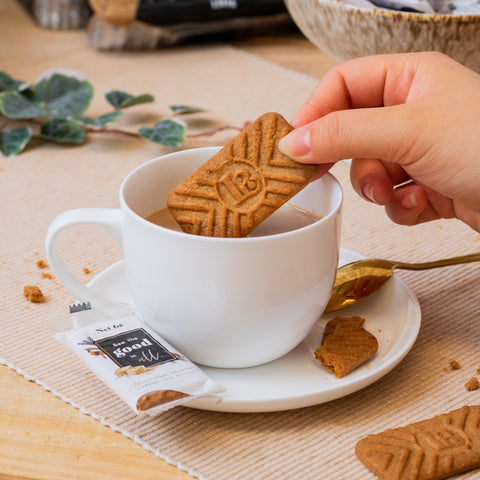 Customer Loyalty
Who doesn't love a free biccy? Reward customers with a sweet treat for shopping at your store, using your services or as a perk for coffee purchases.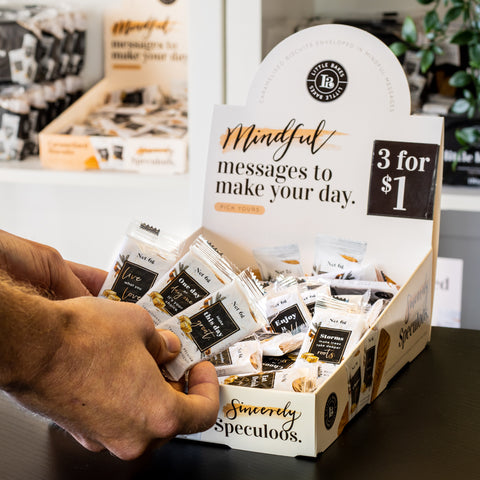 Impulse Add-Ons
With simple offerings like '3 for $1', you can easily boost low-cost, high-quality add-on sales with our individually wrapped biscuits.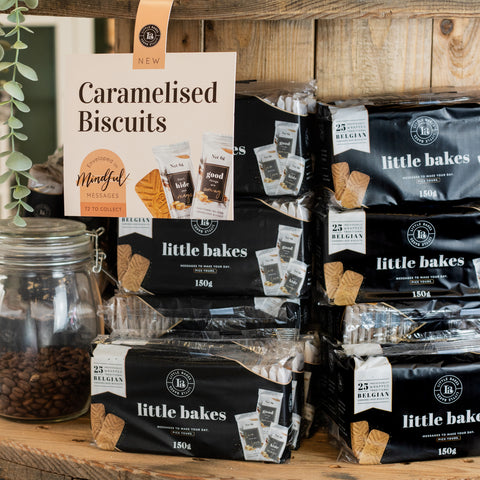 Retail-Ready Packs
Earn over 50% GP by retailing our biscuits by the pack on your shelves. Once customers get a taste for them, they'll want a whole pack to themselves!
Why You'll Love Our Biscuits
Traditional Belgian Recipe
Crafted following a traditional Belgian recipe, these bites of indulgence pair perfectly with coffee and tea.

Our caramelised biscuits offer a delectably sweet cinnamon flavour that melts in your mouth and will have customers coming back for more.

More than just a biscuit, your customers will be left feeling uplifted and motivated with the mindful and motivational quotes that envelope our biscuits.

Build customer loyalty and increase customer retention with the 72 unique and delightful messages on our biscuits, designed to encourage mindfulness.

Vegan Friendly & Peanut-Free
Everyone can enjoy a small moment of indulgence with our vegetarian, dairy-free, and peanut-free biscuits!
About Little Bakes
Our mission is to spread meaningful moments of happiness through little indulgences, "just because". We pride ourselves in offering delectable bite-sized treats that encourage mindfulness and a positive mindset in all customers. After all, the smallest action can make the world a better place.

Our biscuits are caramelised to perfection and crafted to compliment, with 72 mindful messages. Put simply, we want everyone to enjoy the sweet things in life!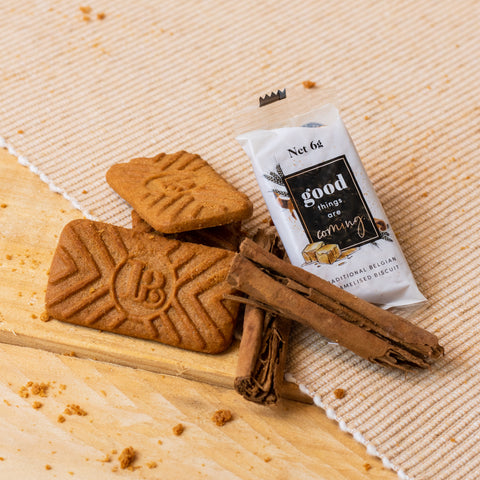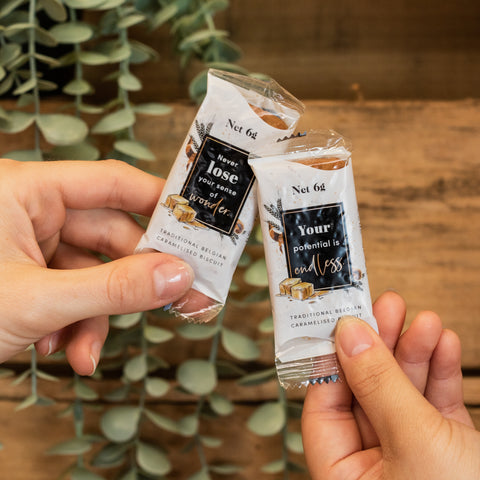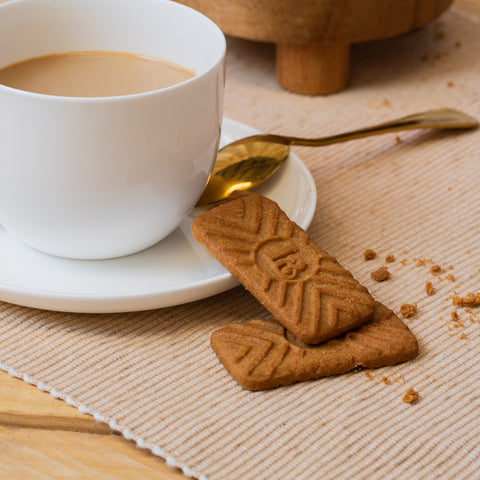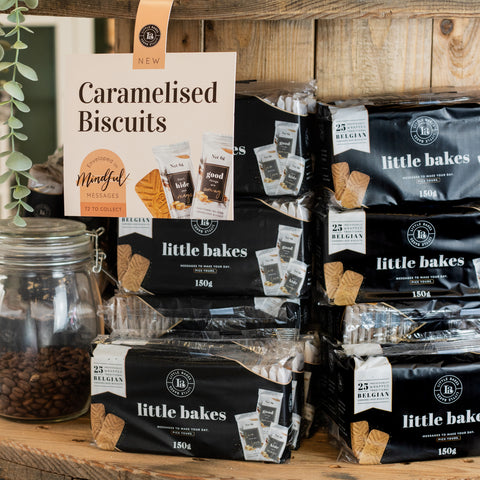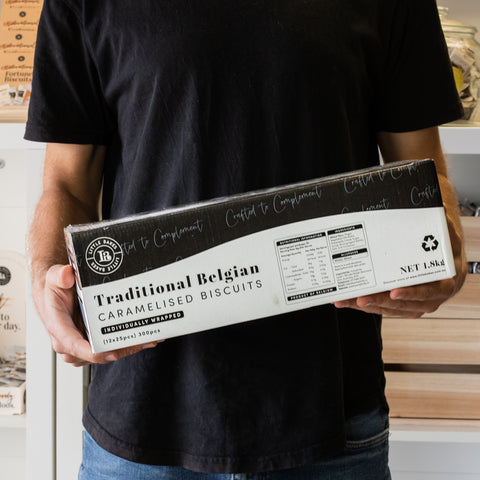 Little Bakes Sincerely Speculoos Biscuits
Treat your customers to a small bite of indulgence with our Little Bakes Sincerely Speculoos Biscuits! Delectably sweet and enveloped in unique mindful messages, our individually wrapped caramelised biscuits are vegan, nut-free and traditionally Belgian.
Whether you're offering them for free with coffee and tea as a loyalty driver or as a low-price treat in your venue, our Little Bakes Sincerely Speculoos Biscuits are perfect for delivering small moments of joy to your customers. 
One carton contains 300 biscuits (12 sleeves of 25 biscuits). Each biscuit unit is individually wrapped.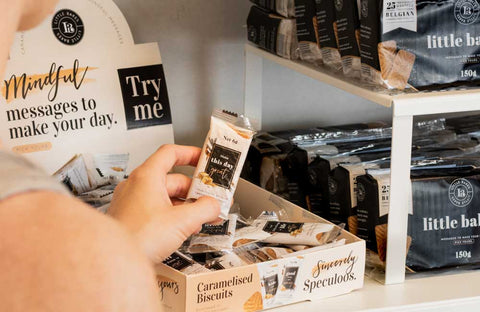 Retail
Grab your customers' attention and increase customer retention with a product that has a purpose.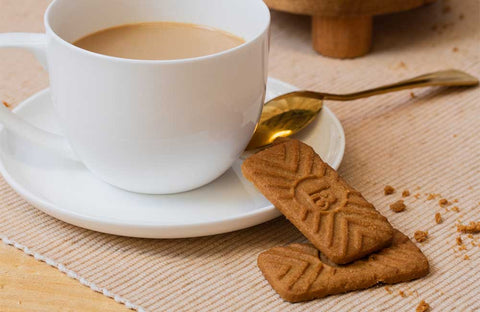 Cafes & Restaurants
Increase customer loyalty by offering a complimentary treat with mindful messaging. Pairs perfectly with coffee or tea.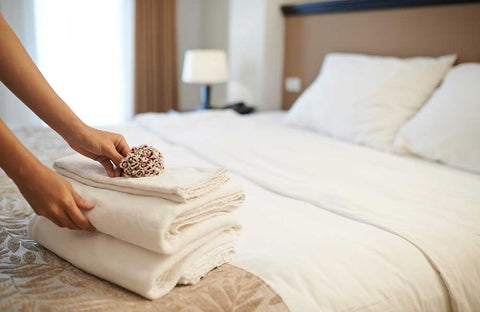 Hotels
Add to your in-room refreshment packs or delight customers with a small gift at check-in or check-out that they are bound to enjoy.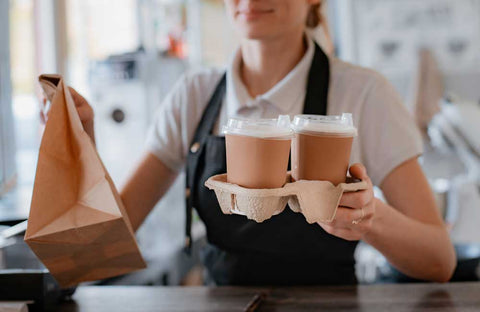 Petrol & Convenience
Cross-sell with coffee purchases, sell individual biscuits as quick add-ons or sell by the pack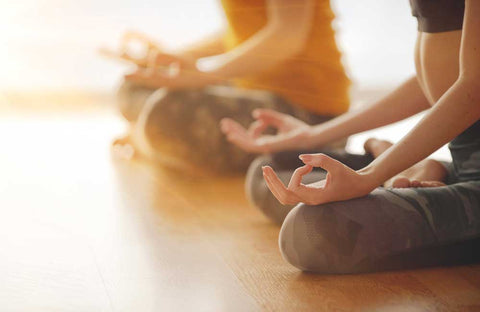 Fitness, Health & Wellness
Add even more value to your service or product with our biscuits' mindful quotes, designed to create positive mindsets.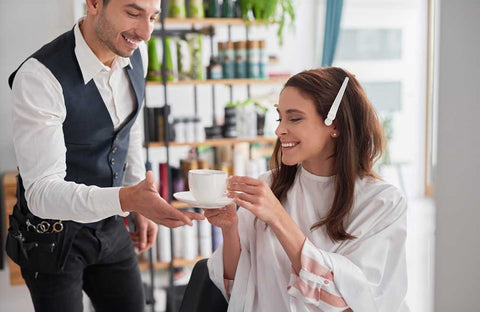 Personal Care Services
Encourage mindfulness, motivation and relaxation in all of your customers by offering them a sweet treat to enjoy before, during or after their appointment.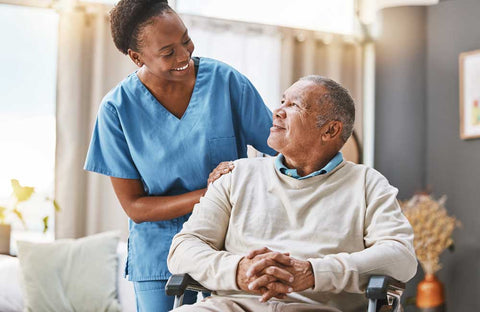 Healthcare & Community
Create a sense of community and welcoming in your venue by offering our biscuits to your customers - from hospitals and schools to aged care facilities.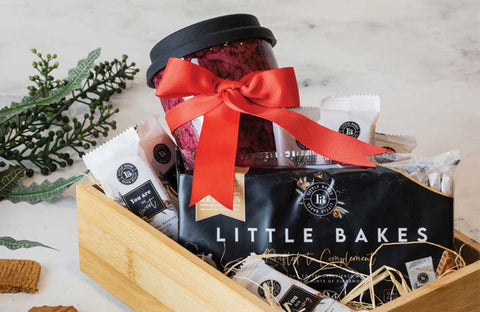 Corporate & General Gifting
If you want to offer your staff an encouraging pick-me-up, or if you don't fall into any of these categories, we're here to help with any and all of your needs.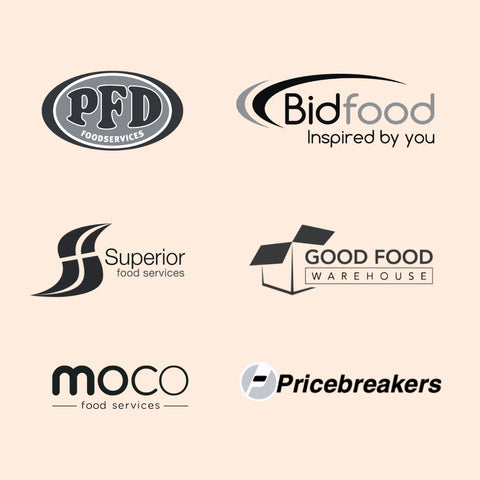 Free* POS Merchandising
ENGAGE CUSTOMERS WITH EYE-CATCHING POINT OF SALE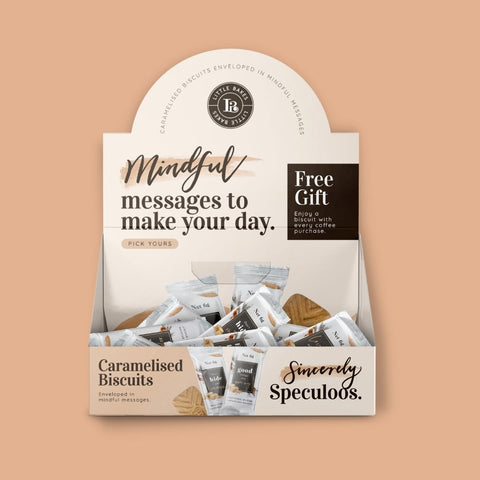 Counter Display
Choose from one of our 4 activations to increase low-cost impulse add-ons or reward customer loyalty.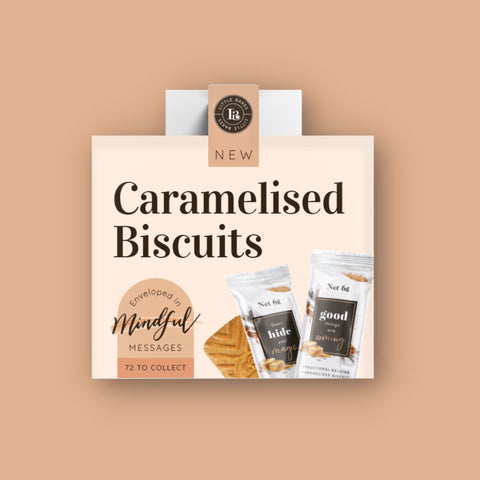 Shelf Wobblers
Level-up your visual merchandising with beautifully branded shelf wobblers that grab consumers' attention.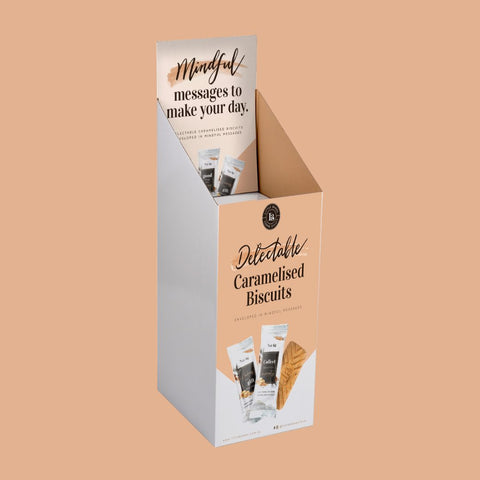 Dump Bin
Run multiple activations by filling dump bins with retail-ready sleeves or individual biscuits to sample.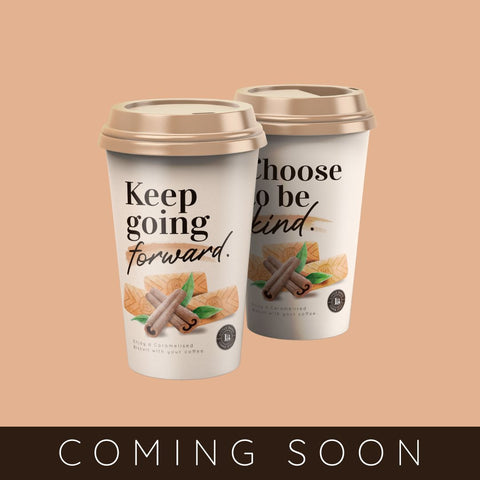 Coffee Cups
Customers can take away a motivational message with every coffee order - perfectly paired with our biscuits!
How do I buy Little Bakes biscuits?
If you are a business, you can purchase Little Bakes Traditional Belgian Caramelised Biscuits from one of your local distributors below:
PFD - 381922
Bidfood - 206630
Moco - 34487
Superior - LBTCB
Pricebreakers - Call 03 9568 6944
If you are a wholesaler or distributor, contact us to find out how to get started today!
Can I buy Little Bakes if I am not a business owner?
Yes, absolutely! Whilst we offer industry solutions for selling our biscuits as a business, you can also buy Little Bakes for your own personal enjoyment.

These are available to purchase by the sleeve (25 biscuits) or by the carton (300 biscuits) at our Mansfield store. They will also be coming soon to doughtribe.com - sign up to our newsletter here to be the first to hear when they're available and get 20% off your first order.
Is there a Minimum Order Quantity?
This varies depending on whether you are purchasing as a distributor, wholesaler or a direct consumer.
Distributor & Wholesale
Please contact us for more information about MOQs specific to your business type.
Direct Consumer
If you are buying Little Bakes from our Retail Store to enjoy for yourself at home, there is no minimum requirement!
Yes, we deliver to many locations across Australia. Please contact our team for pricing and dispatch information for your area.
Free local pickup is also available from our Mansfield Retail Store:
Yumplicity Food Group
21 Dividend Street,
Mansfield, QLD, 4122
How do I get my free merchandising tools?
Please contact us to arrange your FREE counter unit, shelf wobbler or dump bin merchandising tools.
*Available for eligible customers. Terms & Conditions apply.