Be your own Pizza Chef
Dough Tribe
Offer restaurant-quality at home with our frozen gourmet Plain and Margherita Pizza Bases and Pizzeria Pro Stone Base Oven.
We stand behind bringing the highest-quality foods and chef tools to your customers' kitchens so they can achieve all of their culinary dreams - minus the usual effort and time!
Elevate Your Store Offerings
WIN MORE CUSTOMERS ACROSS MULTIPLE CATEGORIES
Premiumise Your Freezer Section
Drive trade up by encouraging your shoppers to search for quality, gourmet products, like our Dough Tribe Pizza Bases, in your freezer aisle.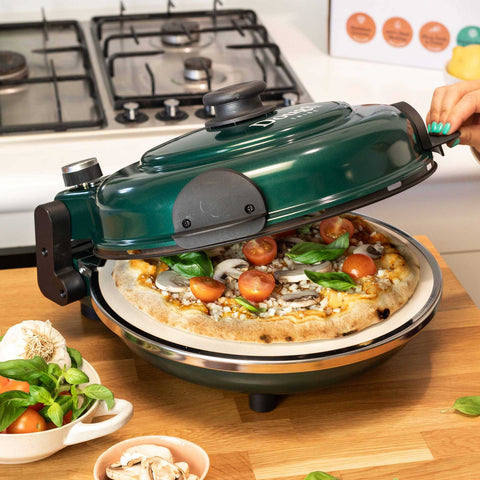 Offer Chef-Quality Homewares
Customers can transform any kitchen into a world-class pizzeria with our portable Pizzeria Pro Oven (and included tools!) that delivers crispy stone-baked pizza every time.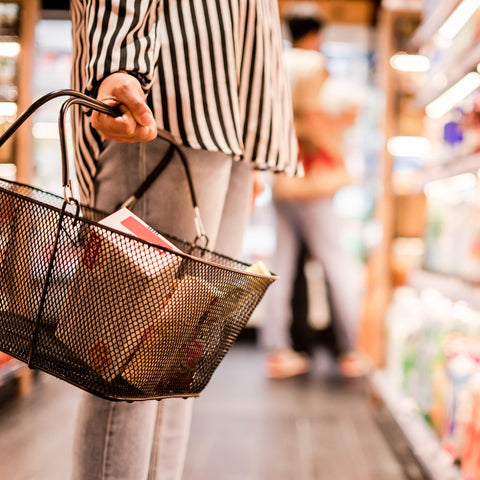 The Perfect Basket Builder
Our easy-to-top gourmet frozen pizza bases encourage customers to cross-shop additional categories and add premium topping items to their basket.
Why You'll Love Our Pizza Bases

Crafted in Italy by a Pizzaiolo who has more love for pizza than your Nonna. We deliver customers an authentic taste experience, without the travel.

Our dough features a combination of premium Italian flours that contains less gluten than regular flours, offering superb taste and easy digestion.

We give our dough the perfect amount of time it needs to leaven; achieving a light airy base and in the case of our Neopolitan bases, fluffy crusts.

Our dough is delicately hand-stretched to ensure each pizza base has its own unique appearance in shape, dough bubbles and char. No two bases are alike.

Our pizza bases are partially baked in traditional wood-fired stone pizza ovens, enhancing the aroma and flavour with a subtle hint of smoke.

Pizzeria Pro Stone Base Oven




Our Mission
Revolutionise The Frozen Category
Dough Tribe is our retail-focused brand designed to offer your customers gourmet, premium restaurant-quality options without the usual time, effort and high price point. With Dough Tribe, your customers can become their own chefs in the comfort of their homes - without any of the fuss!

Snap freezing locks in all the nutrients and flavours of food at its peak. This ensures food retains its optimum nutritional value until being defrosted, as opposed to fresh foods.

Snap freezing is essentially the "all-natural" way to preserve food life, without needing to use chemical additives, preservatives or other ingredients that prolong shelf-life.

By driving traffic to the Frozen aisle with gourmet offerings, retailers can expect large net benefits such as reducing food wastage coming from the Fresh food aisle.

With the rising cost of living young families are planning to eat out less often. Categories like "Restaurant Quality at Home" are perfect to capture these consumers.

The sector of restaurant-quality food is experiencing explosive growth, with 50% of Australian's willing to pay more for premium, high-quality food experiences.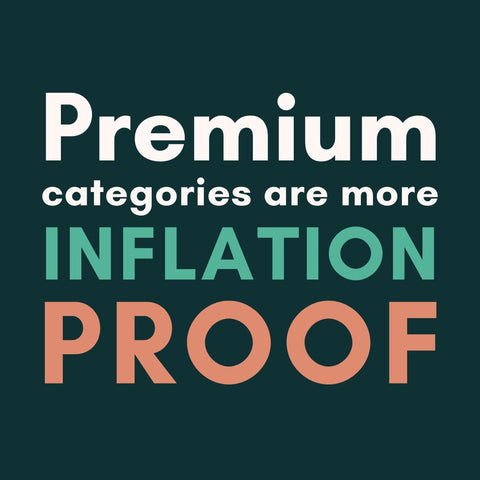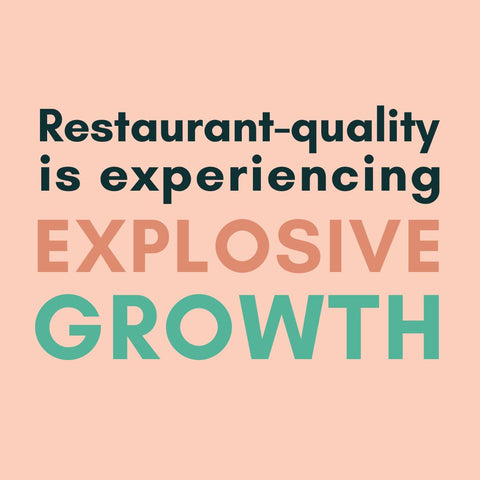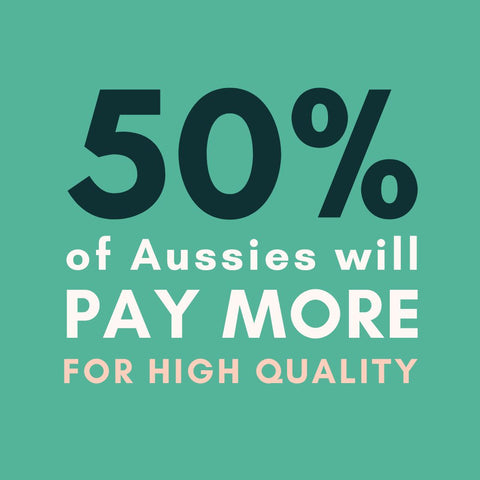 ENID-ANNE
Happy Customer, Brisbane
Have just placed and collected my second order at Dough Tribe and honestly could not be happier with the product or customer service - With 4 children who like to create their own pizzas, I've been looking for pre-made pizza bases, made from natural ingredients that are of very high quality and I have certainly found that here! 10/10 recommend the margarita bases! It has replaced out fortnightly Domino's pizza night!
Dough Tribe
Pizzeria Pro Stone Base Oven
Our Stone Base Pizza Oven allows customers to transform their kitchen into a world-class pizzeria with a compact size that is perfect for any counter!
Available in a trendy Jade colour, this portable, electric plug-in oven has a sought-after premium look and is expertly custom designed to deliver crispy stone-baked pizza every time.
With top and bottom heating elements, customers can enjoy pizzas cooked to perfection within a few minutes!
Pizzeria Pro Oven Features

Stone Base For Crispy Pizza


Compact Size & Non-Slip Feet

Energy Efficient Low Power Use

Heats to 400°C in 7 Minutes

Cooks Pizzas in 4 Mins & Under
12M Warranty & Tech Support
Dough-licious Recipe Ideas
Easily introduce Mediterranean flavours to your menu with this delicious and hearty loaded Greek Lamb Pizza recipe! This warm winter recipe perfectly combines Greek flavours and ingredients (like tzatziki) with succulent lamb and zesty, fresh vegetables.   
Topped with decadent Nutella, fresh strawberries and sweet Little Bakes biscuits, this easy Loaded Dessert Pizza Recipe is the perfect addition to your dessert menu. Offering dessert pizzas at your venue is an excellent way to upsell, increase sales and gain customer interest.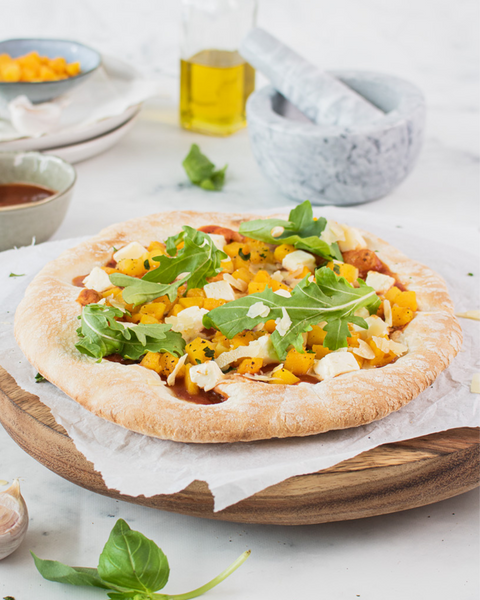 If you're after a quick, hearty veggie pizza recipe that you can easily implement in your venue, you've come to the right place. This Pumpkin and Feta Pizza combines seasonal, rich vegetables and fresh, creamy cheese, resulting in a perfect hearty winter recipe.
Where can I find nutritional information?
Are your pizza bases Gluten Free?
Unfortunately, none of our bases are currently gluten-free. We do have a Gluten Free Plain Base in the works, if you're interested please contact our team.
Are your pizza bases Vegan and Vegetarian?
Our range of Plain Pizza Bases contain no animal and dairy products, therefore is vegetarian and vegan friendly. Due to the factory of production, it is mindful to note that they may contain traces of fish and soy.

Our Margherita Pizza Bases are vegetarian, containing no meat products. Due to the place of production, it is mindful to note that they may also contain traces of fish and soy.
How many pizzas bases are in a carton?
This will differ among each product. You can find carton configuration information by viewing the 'Specifications' section on each product listing. You can browse all products here.
What is the shelf life of your pizza bases?
The frozen shelf life of our pizza bases (stored at -18°C) are as follows:
Plain Pizza Base = 12 months
Margherita Pizza Base = 18 months
The chilled shelf life is 3 days (72 hours). Once it is defrosted, do not refreeze.
My oven is faulty, what do I do?
If you find that your oven is faulty, request a new oven using this Oven Request Form