Pizzeria Pro Stone Base Pizza Oven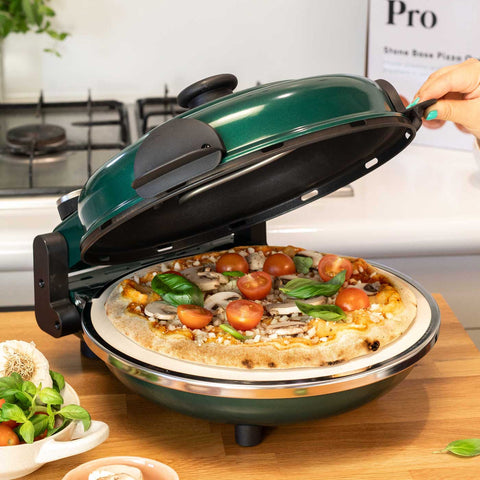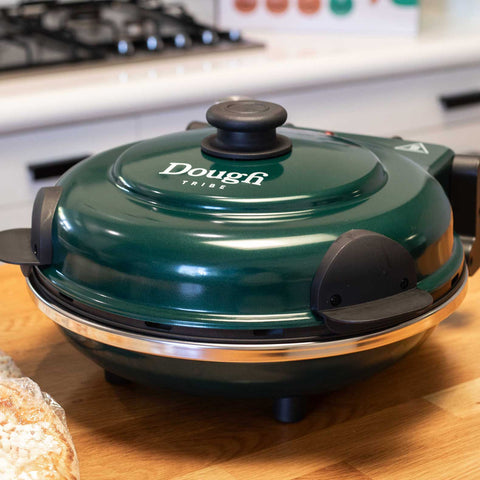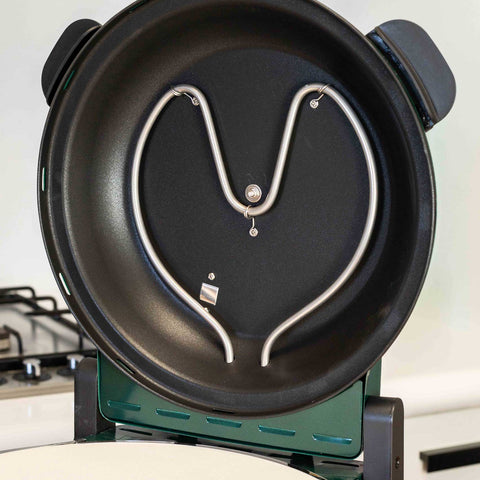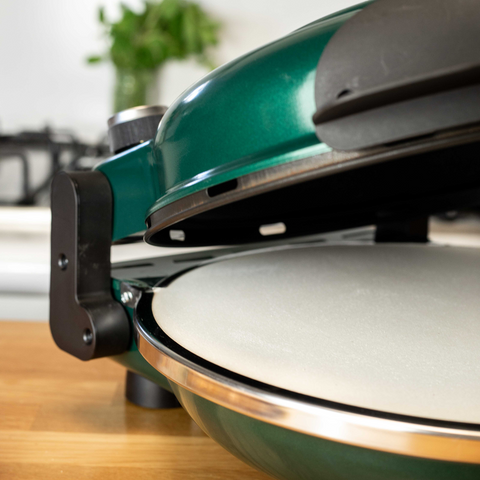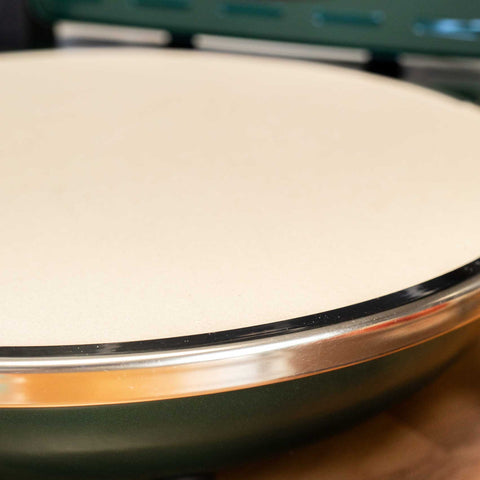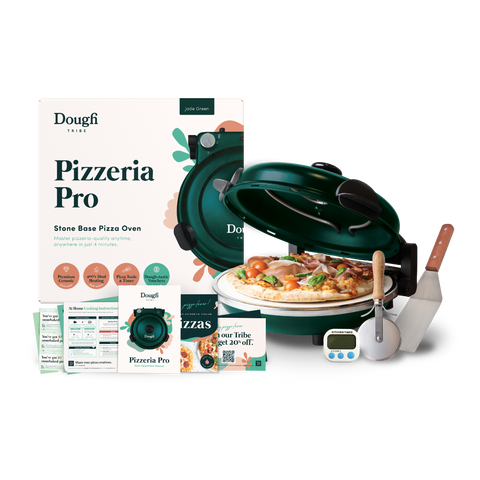 Our Dough Tribe Pizzeria Pro Stone Based Oven allows you to transform any kitchen into a world-class pizzeria and offer the highest-quality stone-baked pizza to your customers. 
Our portable, electric plug-in stone oven cooks pizza in a matter of 4 minutes, bringing crispy stone-baked pizza to your kitchen. You can  easily implement it in your food service venue to serve authentic Italian quality at its finest, or stock as a retail offering as a  great high-value item that any food lover will want to add to their basket!
ARE YOU AN IL UNO CUSTOMER?
GET IN TOUCH WITH US TO REQUEST A FREE OVEN
Enquire today to start your Pizzera Pro journey.
Not a business, and want to buy our Pizzeria Pro Oven for personal use? You can do so here!
Pizzeria Pro Oven Features

Stone Base For Crispy Pizza

Compact Size & Non-Slip Feet
\

Cooks Pizza in 4 Mins & Under
Energy Efficient Low Power Use

Heats to 400°C in 7 Minutes

12M Warranty & Tech Support
The New Kitchen Must-Have
Premium Ceramic Stone
Perfect every pizza you cook, and enjoy a crisp stone-baked pizza every time.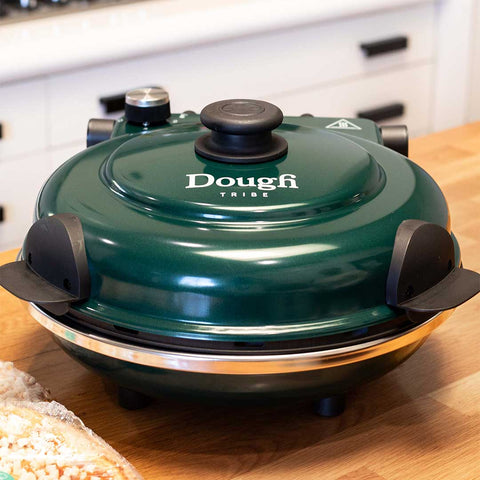 Trendy Metallic Jade Colour
Based on interior and colour design trends providing a more sought-after premiumstand-out look and feel.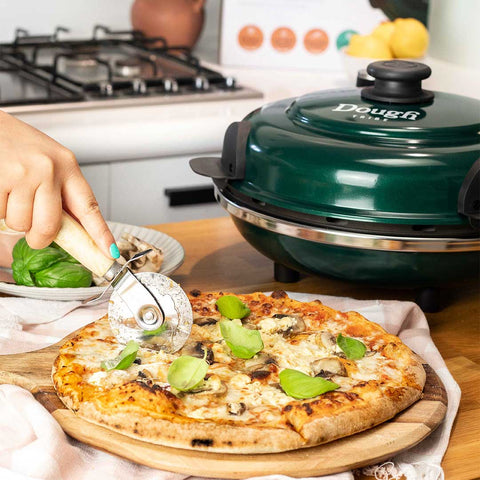 Perfect For Any Counter
Portable compact size with non-slip feet for the perfect plug-in accessory that will fit into any kitchen.
Shop Our Artisan Pizza Bases
Il Uno Customer Offering
FREE Pizza Oven
Our Plug & Bake Pizza Solution helps foodservice professionals serve authentic Italian pizzas in under 4 minutes, using our premium pizza bases and commercial stone pizza oven.
For our Il Uno Artisan customers, we offer a $299 cash back when you purchase our oven (valued at $299) and a MOQ of 18 pizza cartons in the first 3 months. Cash back available on each oven, per 18 cartons.
Discover Our Plug & Bake Solutions
THE ULTIMATE PIZZA & OVEN DUO TO DRIVE HIGHER SALES

Reduce labour and limit food waste with our Il Uno Artisan pizza solution, designed specifically for the foodservice industry.

Provide your shoppers with gourmet Dough Tribe frozen bases to enjoy restaurant-quality pizza at anytime, anywhere!
Make your store a destination for gourmet pizza topped with local ingredients using our all-inclusive My Local Pizza solution.

Fun and engaging, our My Little Pizza brand is designed to attract younger crowds. We even provide FREE lunch bags!*
Start your own unique and disruptive virtual pizza kitchen with our Pizza Yolo licensing. We can help with recipes, set-up and marketing!