Recipes
Easily introduce Mediterranean flavours to your menu with this delicious and hearty loaded Greek Lamb Pizza recipe! This warm winter recipe perfectly combines Greek flavours and ingredients (like tzatziki) with succulent lamb and zesty, fresh vegetables.   
Topped with decadent Nutella, fresh strawberries and sweet Little Bakes biscuits, this easy Loaded Dessert Pizza Recipe is the perfect addition to your dessert menu. Offering dessert pizzas at your venue is an excellent way to upsell, increase sales and gain customer interest.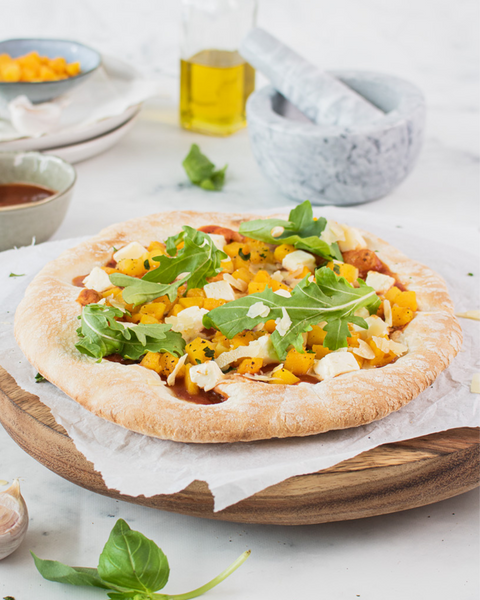 If you're after a quick, hearty veggie pizza recipe that you can easily implement in your venue, you've come to the right place. This Pumpkin and Feta Pizza combines seasonal, rich vegetables and fresh, creamy cheese, resulting in a perfect hearty winter recipe.